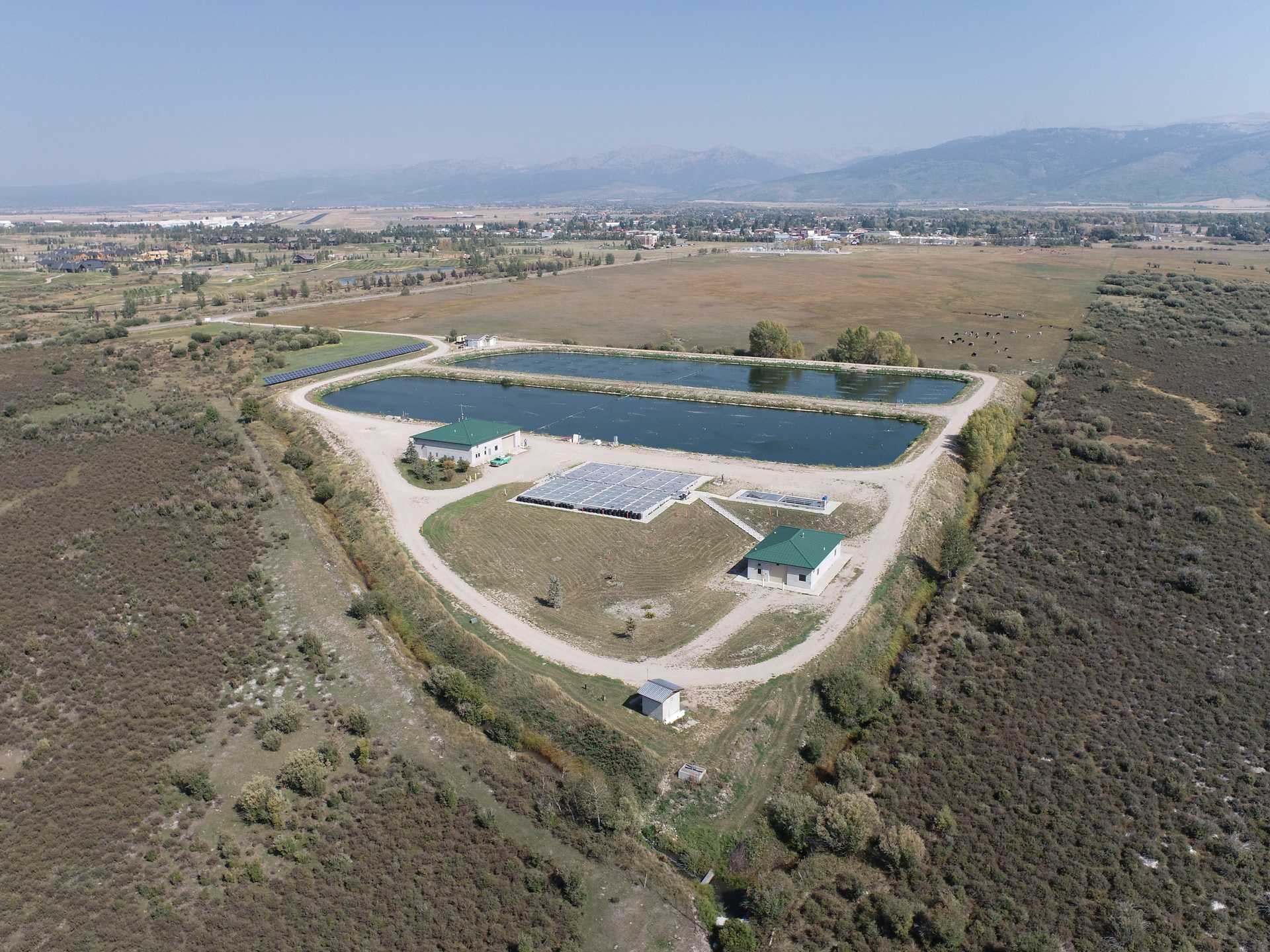 Contact Info
City Hall
60 South Main Street
P.O. Box 48
Driggs, Idaho 83422
Hours: Monday-Thursday 8:30 a.m. - 5:00 p.m.
Friday 8:30 a.m. - 1:00 p.m.
Phone: (208) 354-2362
General Email: info@driggsidaho.org
Public Works
Keeping our city in top shape 365 days a year.
For water and sewer emergencies during business hours, call 208.354.2362 x2100. Only on weekends or after 5pm, call 208.201.8117.
The Public Works Department is dedicated to maintaining and improving the quality of life in Driggs by planning for future needs, promoting environmental quality, building and maintaining municipal infrastructure, managing public investments, and protecting health and safety.  The Public Works Department is responsible for the following systems:
Transportation
Transportation System responsibilities include the maintenance, operations, and repairs to city streets, sidewalks, parking lots, street lights, bike paths, signages, responding to emergencies, and maintaining mobility through weather-related events, including snow and ice removal. The Public Works Director and Community Economic Development Director both work hand in hand to guide the City's improvements and creation of new transportation opportunities. Our transportation page has detailed information on the city's transportation master plans, resources, and links to road conditions.
Water & Sewer
Water & Sewer responsibilities include operation, maintenance, and emergency response for the water distribution, wastewater collection, and stormwater collection systems of the city. Water meter reading, maintenance, and repair are also overseen by the Public Works Department.
The City of Driggs publishes an annual Consumer Confidence Report on our water treatment system. Data and water-user tips can be found in these comprehensive reports. If you have any additional questions, please contact us through our general inquiry form on the Contact Page.
Wastewater Treatment Plant
The Wastewater Treatment Plant Operations are managed to be in compliance with federal and state regulations and with the Clean Water Act.  Public Works is responsible for the protection of environmental quality and public health through safe and efficient operation and maintenance of the Wastewater Treatment Facility (WWTF). Our WWTP Page has detailed information on the city's WWTP and Facility Plan Update.
Capital Improvements and Active Projects
Public Works is responsible for managing the implementation of the Public Works capital improvement projects including the planning, design, permitting, construction, and public outreach of CIP projects. Active Projects for all departments can be found on the Projects Page.
Parks
Public Works is responsible for the maintenance, improvement, and upkeep of the City maintained parks. Please visit our Parks and Recreation page to view city park details and make a reservation.
Helpful Links:
Public Works Standards and Specifications
Water & Sewer Utility Rates & Connection Information
Fall River Rural Electric Co-op & Power Outage Map
Department Contact Information