We think you might have questions about the Airport's Runway Project!
Contact Info
City Hall
60 South Main Street
P.O. Box 48
Driggs, Idaho 83422
Hours: Monday-Thursday 8:30 a.m. - 5:00 p.m.
Friday 8:30 a.m. - 1:00 p.m.
Phone: (208) 354-2362
General Email: info@driggsidaho.org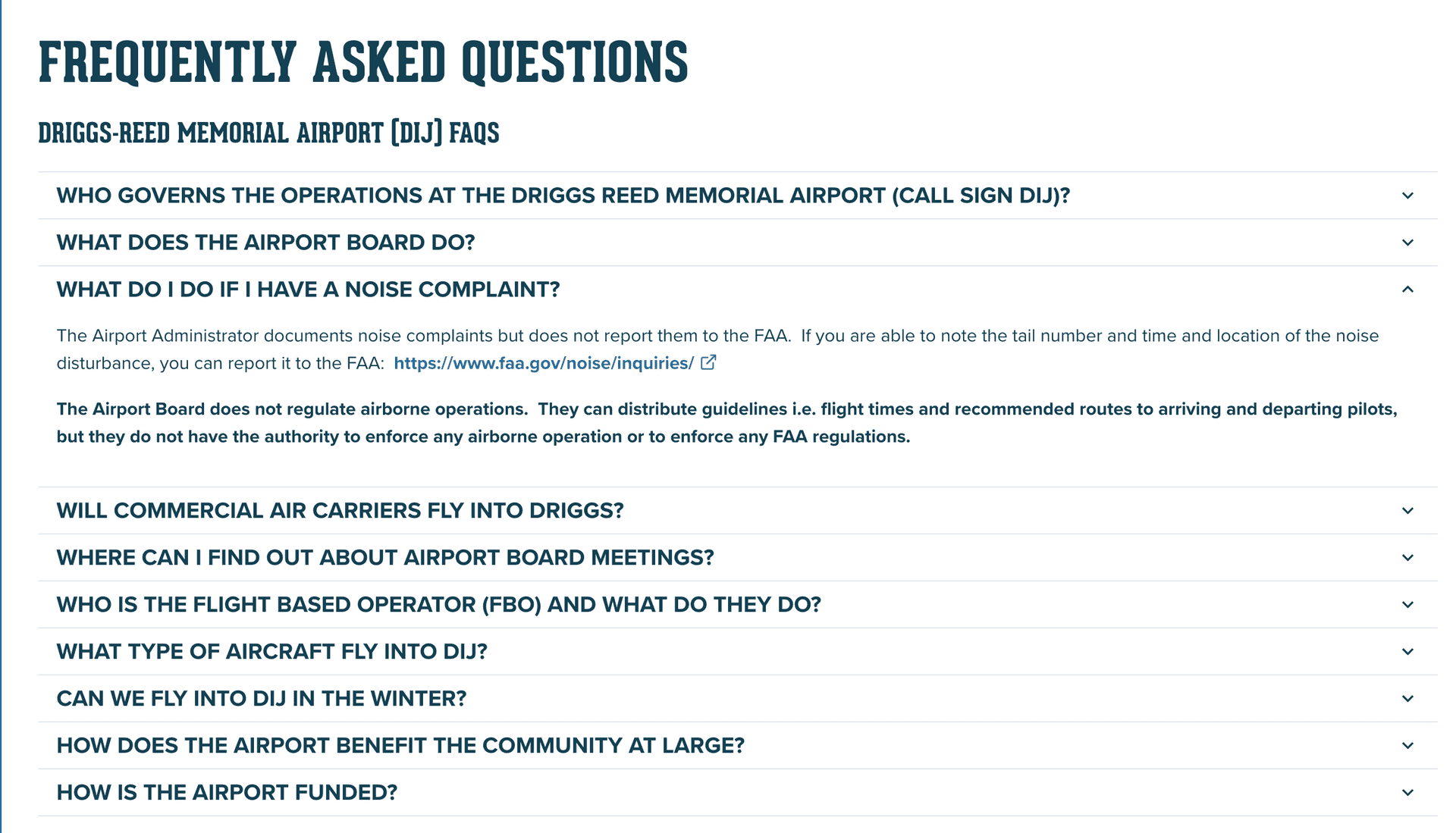 Published: September, 28 2022
Are you wondering what the details are exactly concerning the Driggs-Reed Memorial Airport's runway project? We have updated our FAQ Page on the Driggs-Reed Memorial Airport website to try and answer all your questions. But if you read this page and find that you have more, please don't hesitate to send a message on the airport website contact page , or by contacting our Airport Administrator.