City Administrator Job Opening
Contact Info
City Hall
60 South Main Street
P.O. Box 48
Driggs, Idaho 83422
Hours: Monday-Thursday 8:30 a.m. - 5:00 p.m.
Friday 8:30 a.m. - 1:00 p.m.
Phone: (208) 354-2362
General Email: info@driggsidaho.org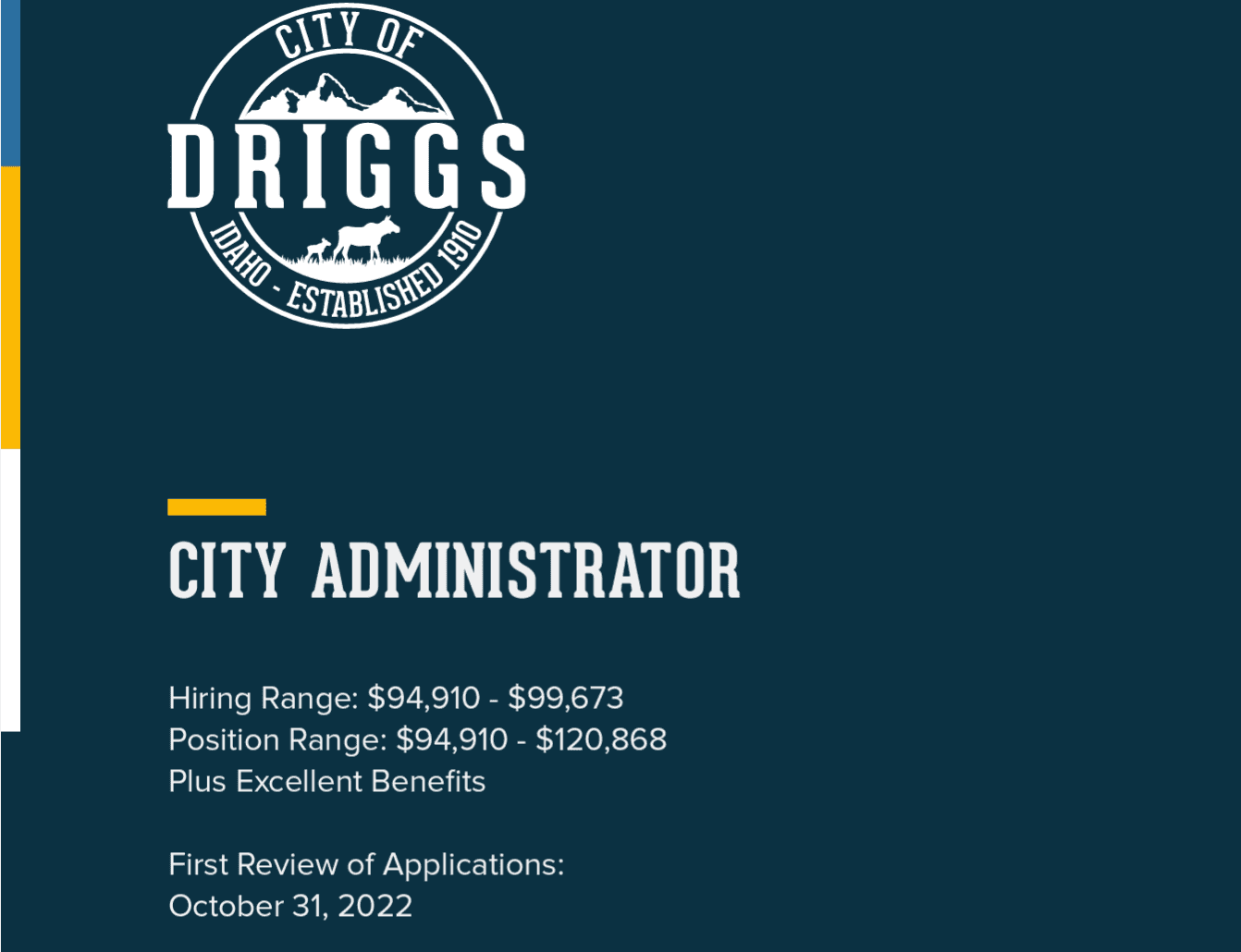 Published: October, 12 2022
The City Administrator position with the City of Driggs is now open and accepting applications. The First Review of applications will be on October 31, 2022. All job details and instructions for the application process are outlined on the Job Openings page. Mayor August Christensen and City Council have added this new staff position to aid the city in daily operations and management. With a robust role in organizing and managing numerous aspects of the city's budget, staff, communications, and general business, the new City Administrator will report to the Mayor and City Council.
Please read more about this role and all job-related materials on the Job Opening Page.