City Hall closed Nov 24 & 25: Happy Thanksgiving
Contact Info
City Hall
60 South Main Street
P.O. Box 48
Driggs, Idaho 83422
Hours: Monday-Thursday 8:30 a.m. - 5:00 p.m.
Friday 8:30 a.m. - 1:00 p.m.
Phone: (208) 354-2362
General Email: info@driggsidaho.org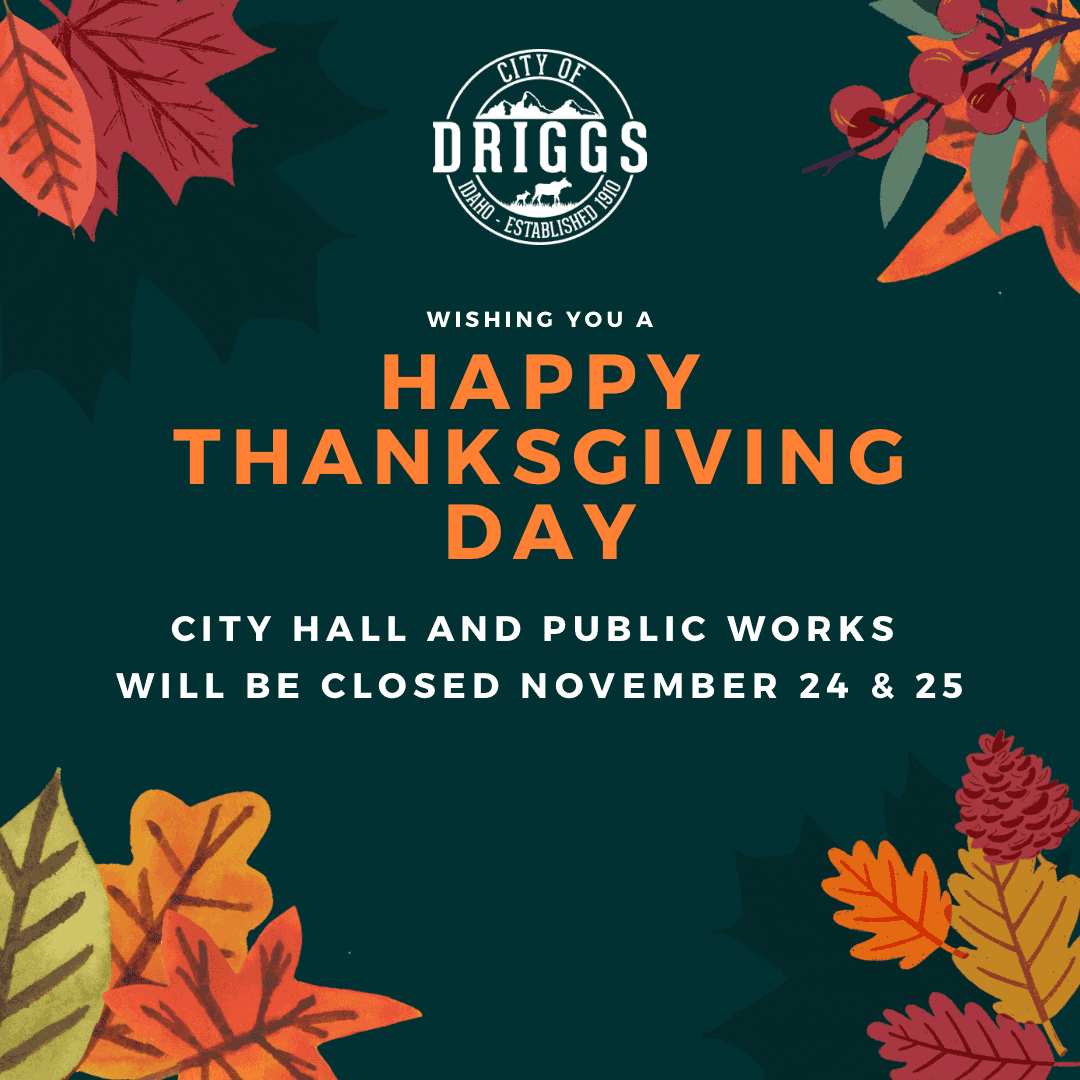 Published: November, 22 2022
Wishing everyone a warm and delicious Thanksgiving holiday. City Hall and staff offices will be closed in observation of the Thanksgiving holiday on Thursday, November 24th, and Friday, November 25th. Offices will reopen during regular operating hours on Monday, November 28th.