September Community Conversation with Mayor Christensen
Contact Info
City Hall
60 South Main Street
P.O. Box 48
Driggs, Idaho 83422
Hours: Monday-Thursday 8:30 a.m. - 5:00 p.m.
Friday 8:30 a.m. - 1:00 p.m.
Phone: (208) 354-2362
General Email: info@driggsidaho.org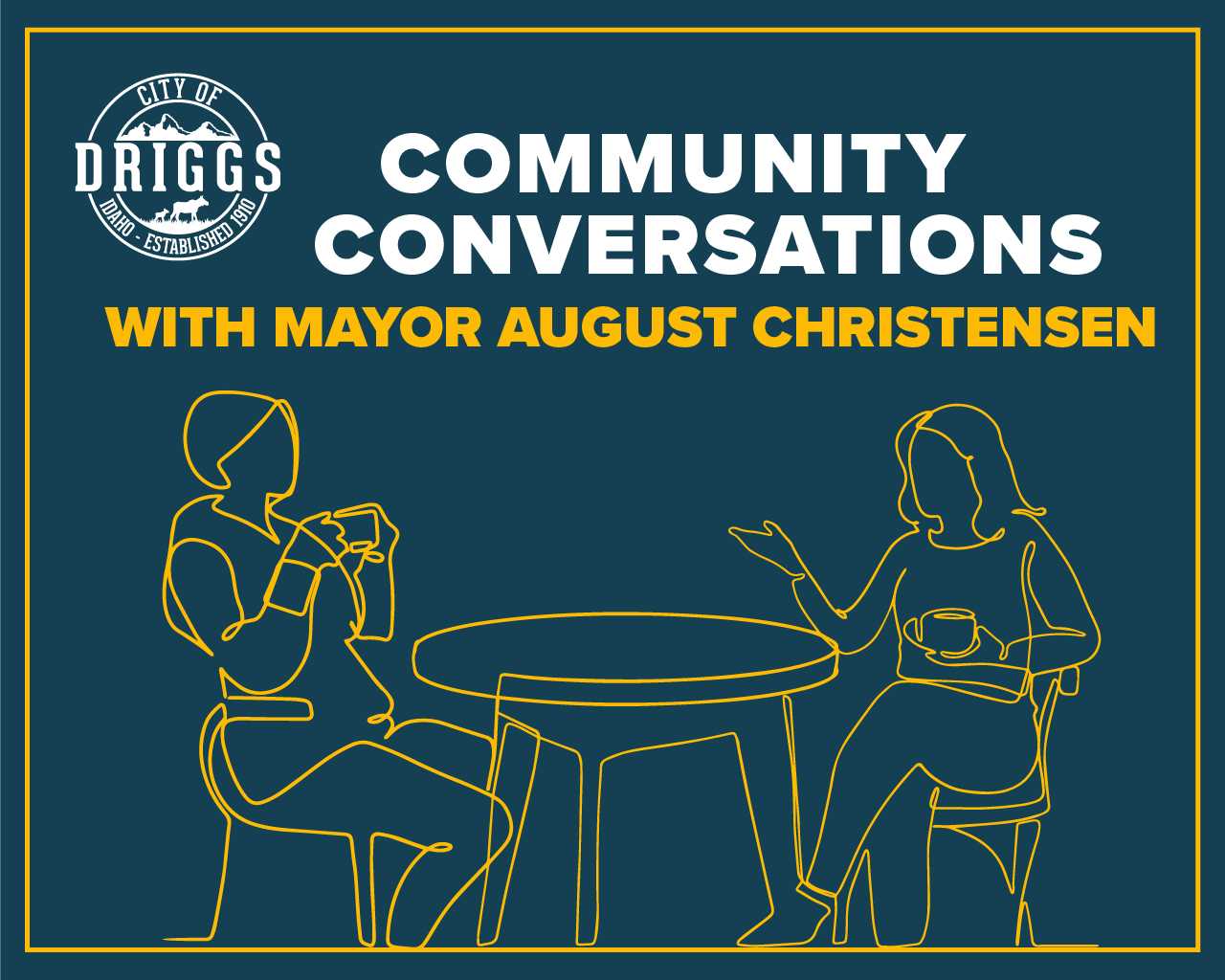 Published: September, 8 2023
Please join Mayor Christensen for her monthly Community Conversation. The Mayor is giving a tour open to the public of both Depot Square and Front Street Lofts. Learn how the city used creative tools to fund both of these projects.
DATE: Wednesday, September 27
TIME: Noon to 1:00 PM
MEETING LOCATION: We will meet at the corner of Depot and Second St