Community Conversations with the Mayor
Contact Info
City Hall
60 South Main Street
P.O. Box 48
Driggs, Idaho 83422
Hours: Monday-Thursday 8:30 a.m. - 5:00 p.m.
Friday 8:30 a.m. - 1:00 p.m.
Phone: (208) 354-2362
General Email: info@driggsidaho.org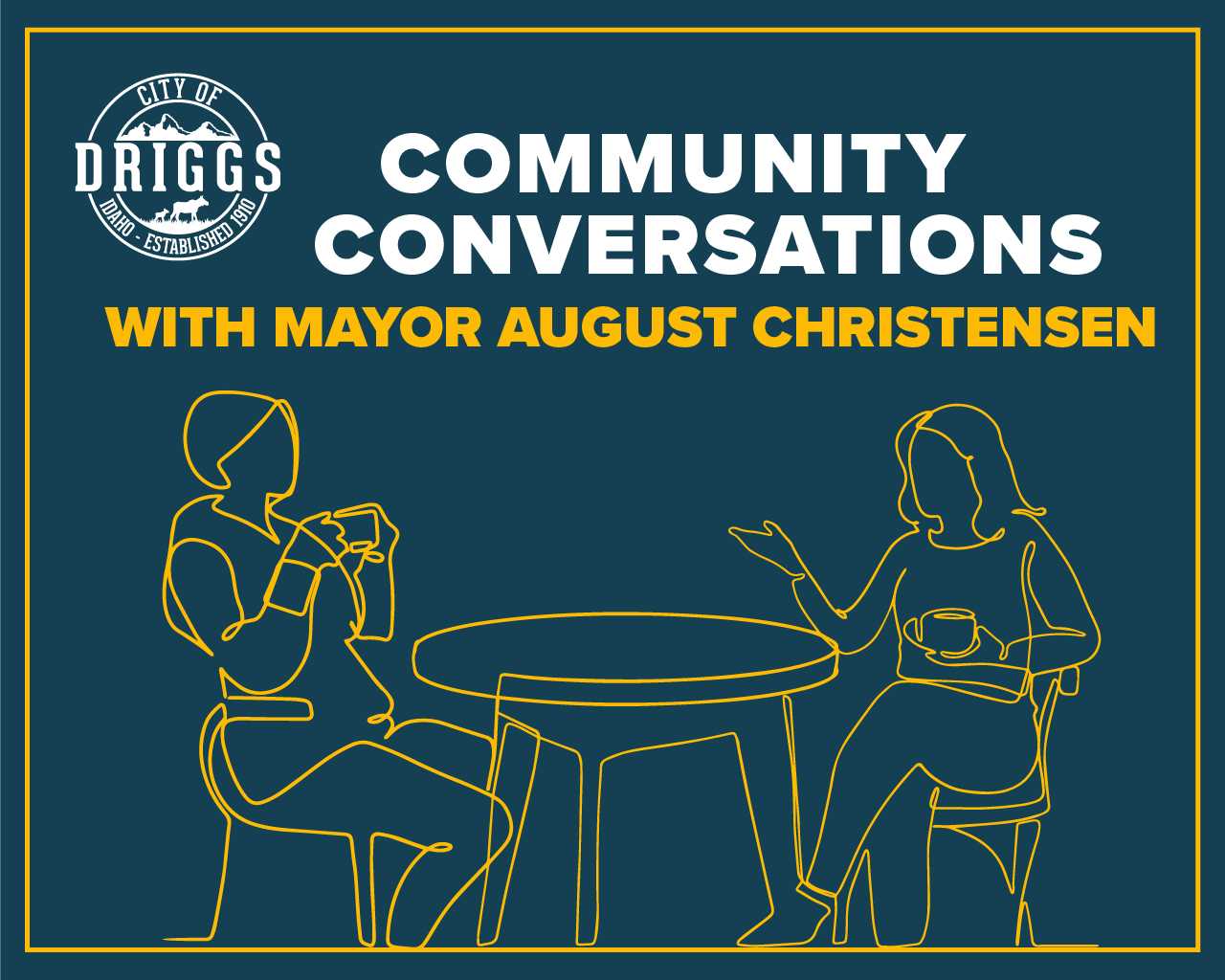 Published: June, 7 2022
Summer is here! We are kicking off the season with Community Conversations beginning this month. Please join Mayor August Christensen in the garden at Rise Coffee Shop on Thursday, June 16, at 10am. Each month will be in a different location and feature a different conversation piece. Our inaugural topic month is public engagement. "I am looking forward to hearing what ideas you have for gathering input from the community, how the City can share information, and how we can better reach out to people, in addition to possible future topics." Mayor Christensen encourages that "if you are unable to attend, feel free to send me an email with your suggestions. I hope to see you there on the 16th for a great conversation at one of our wonderful local businesses!"