November Community Conversation: Open topic with the Mayor
Contact Info
City Hall
60 South Main Street
P.O. Box 48
Driggs, Idaho 83422
Hours: Monday-Thursday 8:30 a.m. - 5:00 p.m.
Friday 8:30 a.m. - 1:00 p.m.
Phone: (208) 354-2362
General Email: info@driggsidaho.org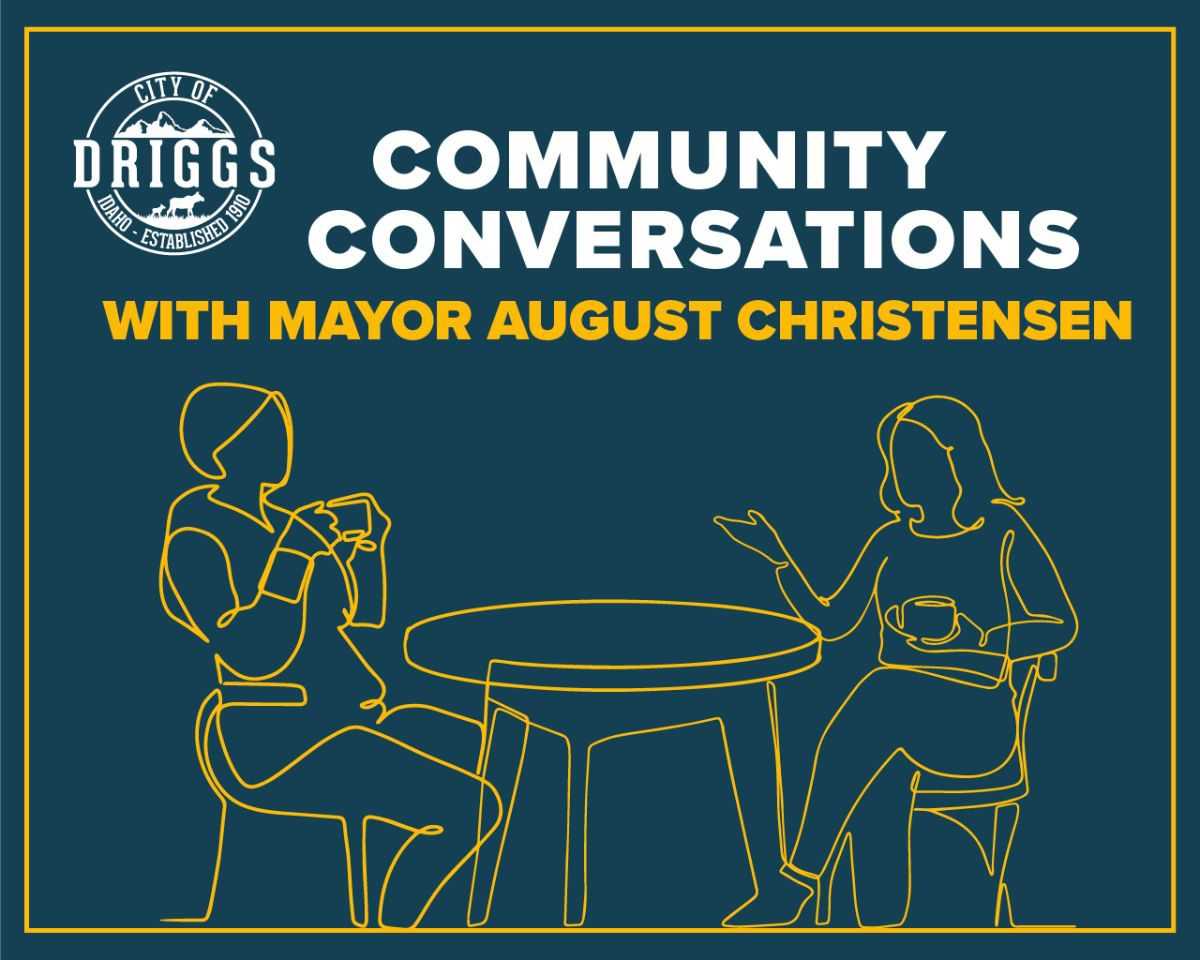 Published: November, 9 2023
Attention Driggs Residents!
We're excited to invite you to the Mayor's November Community Conversation! This month, the floor is yours – that's right, you can stop by City Hall and ask the Mayor about ANY city-related topic that's on your mind.
Date: November 14th
Time: 9:00 AM - 10:00 AM
Location: The new dome in front of City Hall

In case the weather gets too chilly, don't worry! We'll move the conversation inside to the cozy lobby of City Hall. This is your chance to voice your thoughts, concerns, and ideas directly to the Mayor. Your input matters, and these conversations are an excellent opportunity for us to work together towards a better, stronger community.
See you there! Let's make Driggs an even better place to live, work, and play.