Holiday Hours for City Hall & Public Works
Contact Info
City Hall
60 South Main Street
P.O. Box 48
Driggs, Idaho 83422
Hours: Monday-Thursday 8:30 a.m. - 5:00 p.m.
Friday 8:30 a.m. - 1:00 p.m.
Phone: (208) 354-2362
General Email: info@driggsidaho.org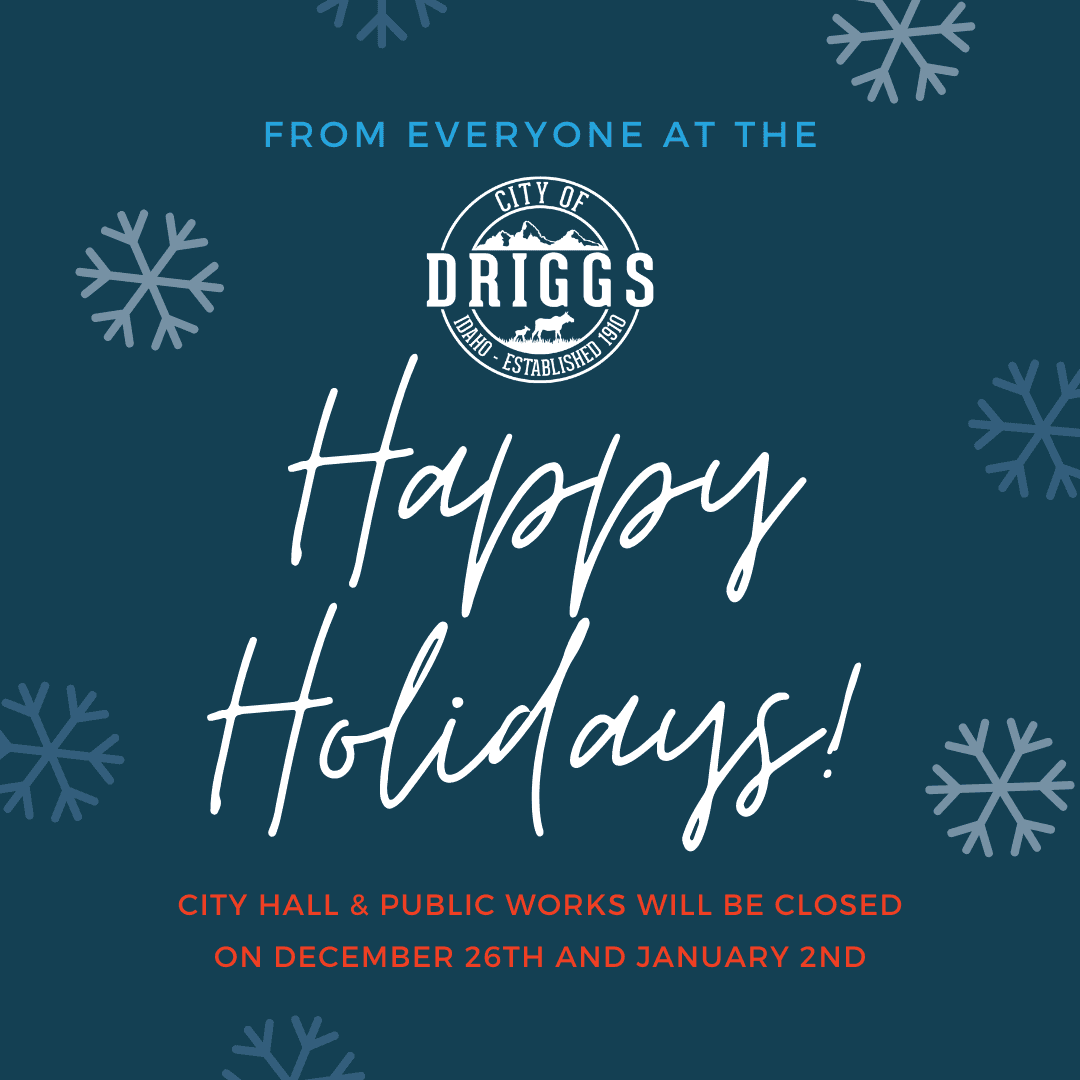 Published: December, 21 2022
City Hall and the Public Works Department will be closed to observe the Christmas and New Years Holidays on Monday, December 26, and Monday, January 2nd. Offices will resume regular hours on Tuesday December 27th and Tuesday January 3rd. For any water or sewer emergencies, the after-hours emergency phone number will be in operation: 208-201-8117.