DURA Chair: Amanda Conner
Contact Info
City Hall
60 South Main Street
P.O. Box 48
Driggs, Idaho 83422
Hours: Monday-Thursday 8:30 a.m. - 5:00 p.m.
Friday 8:30 a.m. - 1:00 p.m.
Phone: (208) 354-2362
General Email: info@driggsidaho.org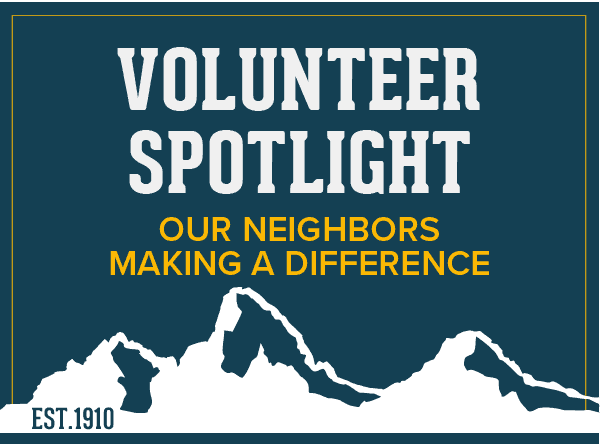 Published: September, 3 2022
"One thing I've witnessed in living here for 24 years is that the growth is inevitable, so rather than complaining about it, I want to be more involved and have a voice for how all this development takes place." DURA Chairman Amanda Conner explains. A long-term community member, Conner wanted to get involved and give back to the City of Driggs. And DURA seemed like a good fit. She took the lead role for the Driggs Urban Renewal Agency this spring. After two years on the DURA board, she is following in the footsteps of Erica Rice.  Recruited by Brian McDermott, her first meeting was in March 2020, just before the world shifted.  
DURA is a government agency charged with revitalizing two distinct time-limited districts in Downtown Driggs. As properties in the districts increase in value, the tax revenue from that increased value is redirected to the agency.  Tax Increment Financing (TIF) is commonly used to fund infrastructure projects that encourage infill, redevelopment, investment, and job creation.  The goal is to create a vibrant downtown that becomes an economic engine for the whole community while also providing housing, civic space, and other quality-of-life amenities desired by the community 
DURA can only expend funds on public infrastructure needs that are identified in the adopted Urban Renewal Plans for each district. Several current projects with DURA's support are underway in the city.  Conner explains that "one such project is a piece of property that DURA sold at a reduced market rate in exchange for conditions on how and when the property is developed- one of our terms was affordable housing.  The property will be commercial on the ground floor, and the top 3 floors are long-term affordable housing.  For the added expense of developing according to our criteria, DURA, in exchange, may assist with infrastructures such as water or sewer connections.  These projects benefit the city and the community." 
"As Chairman," Conner adds, "I look forward to being able to work on more projects like this with affordable housing that benefit the community as a whole. I'm so excited to see good things happen and have the city and community members that are long-term residents serving on this board." 
DURA has annual elections for board members and recently promoted Conner to Chair.  "I am grateful to have Erica Rice as Vice-Chair to transition to this role. Sometimes you just have to jump in head first. It can be overwhelming at times, but DURA is a supportive group, and you figure it out pretty quickly. If you are thinking about getting involved, the more, the merrier. It really is a lot of fun to see your projects come to fruition, " Conner encourages.
The DURA board is looking for 1-2 more commissioners. Anyone interested can apply online where an appointing committee will review applicants, and then City Council appoints the chosen candidate. For any questions or interest in more of what DURA is working on, please visit the DURA board page or contact the DURA administrator, Erin Gaffey, at driggsura@gmail.com.