Neighborhood Meeting Aug 30th: Flats at Teton Peaks Subdivision
Contact Info
City Hall
60 South Main Street
P.O. Box 48
Driggs, Idaho 83422
Hours: Monday-Thursday 8:30 a.m. - 5:00 p.m.
Friday 8:30 a.m. - 1:00 p.m.
Phone: (208) 354-2362
General Email: info@driggsidaho.org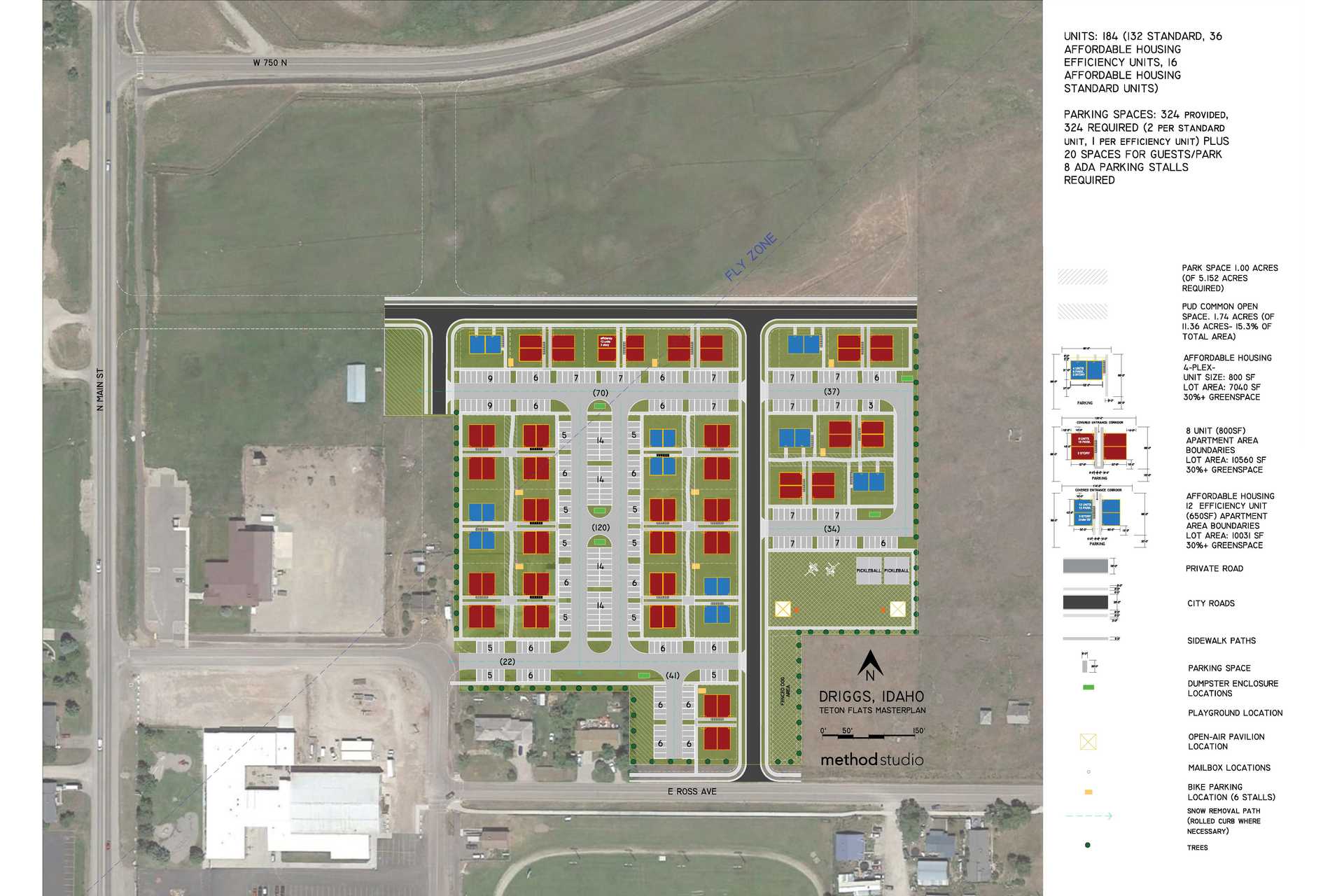 Published: August, 23 2022
Community members and all interested are invited to attend a Neighborhood Meeting on Tuesday, August 30th, 6 pm - 8 pm at Driggs City Hall (60 S. Main Street, Driggs) to discuss the proposed Flats at Teton Peaks Subdivision, located north of Ross Ave.
Development along the northwest end of Ross Avenue is being proposed to add 184 housing units downtown, including 52 units of deed-restricted workforce and affordable housing. The developer and Driggs Planning & Building staff would like the community's input at this stage of the application process.  
The Developer will be providing a brief presentation at 6:15 pm, followed by time for for the public to ask questions and discuss the project with the developer and City Staff until 8 pm. The meeting will also be accessible via Zoom for those who would like to listen in or ask questions. Visit: Zoom.us Meeting ID: 854 3044 4958
For more information, please visit the SUB22-1: Flats at Teton Peaks Subdivision Project Page or contact City Planning Staff.