Offices Closed in Observation to Memorial Day
Contact Info
City Hall
60 South Main Street
P.O. Box 48
Driggs, Idaho 83422
Hours: Monday-Thursday 8:30 a.m. - 5:00 p.m.
Friday 8:30 a.m. - 1:00 p.m.
Phone: (208) 354-2362
General Email: info@driggsidaho.org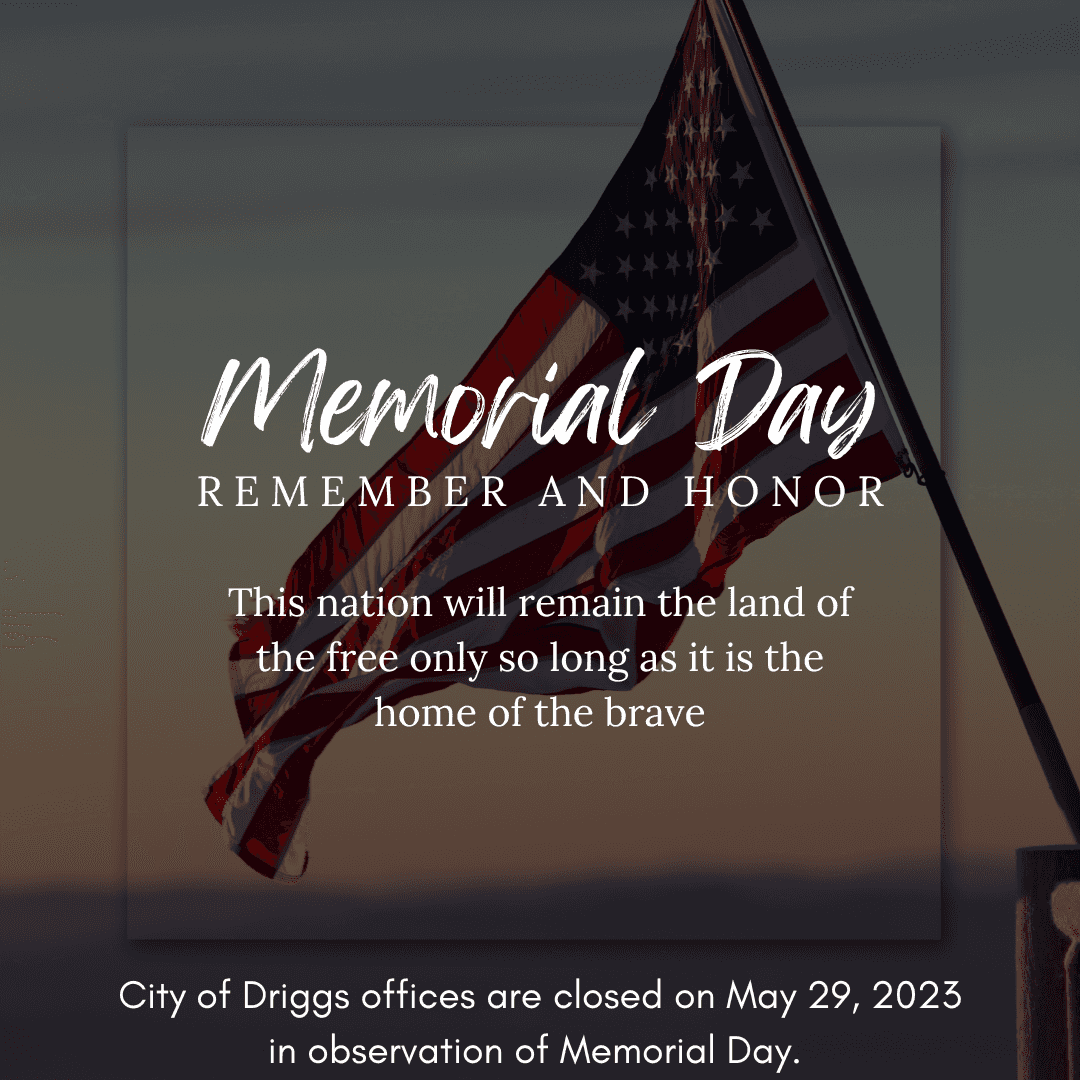 Published: May, 22 2023
City Hall and Public Works Offices will be closed May 29, 2023 in observation of Memorial Day. At the City of Driggs, we commemorate Memorial Day, honoring the brave men and women who made the ultimate sacrifice while serving in the armed forces. We stand united in gratitude, remembering their selflessness and dedication, and we commit to preserving their legacy of courage and freedom.
If you would like to contact the City please use our online contact form that is available 24/7.