City to Host Stone Ridge & Aspen Point Open House Tonight Monday, October 17th
Contact Info
City Hall
60 South Main Street
P.O. Box 48
Driggs, Idaho 83422
Hours: Monday-Thursday 8:30 a.m. - 5:00 p.m.
Friday 8:30 a.m. - 1:00 p.m.
Phone: (208) 354-2362
General Email: info@driggsidaho.org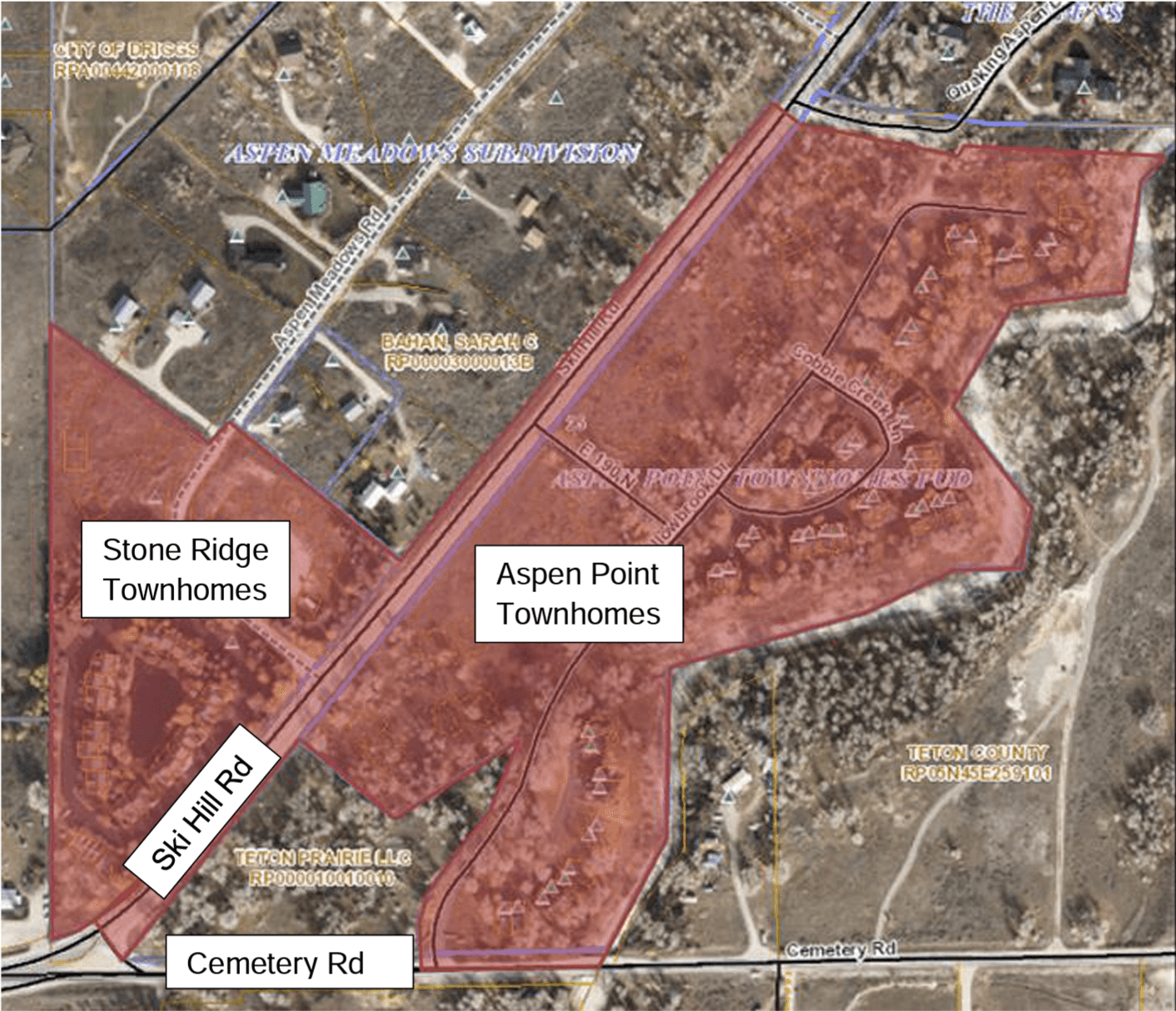 Published: October, 17 2022
The City is hosting a Public Open House for Monday, October 17, 2022 from 6pm to 8pm (MT) at Driggs City Hall, 60 S Main St, to answer property owner questions on Project AX22-3: STONE RIDGE PUD & ASPEN POINT PUD ANNEXATION. Visit the AX22-3 Project Page for more details.