Driggs Swears in a New Mayor and Council
Contact Info
City Hall
60 South Main Street
P.O. Box 48
Driggs, Idaho 83422
Hours: Monday-Thursday 8:30 a.m. - 5:00 p.m.
Friday 8:30 a.m. - 1:00 p.m.
Phone: (208) 354-2362
General Email: info@driggsidaho.org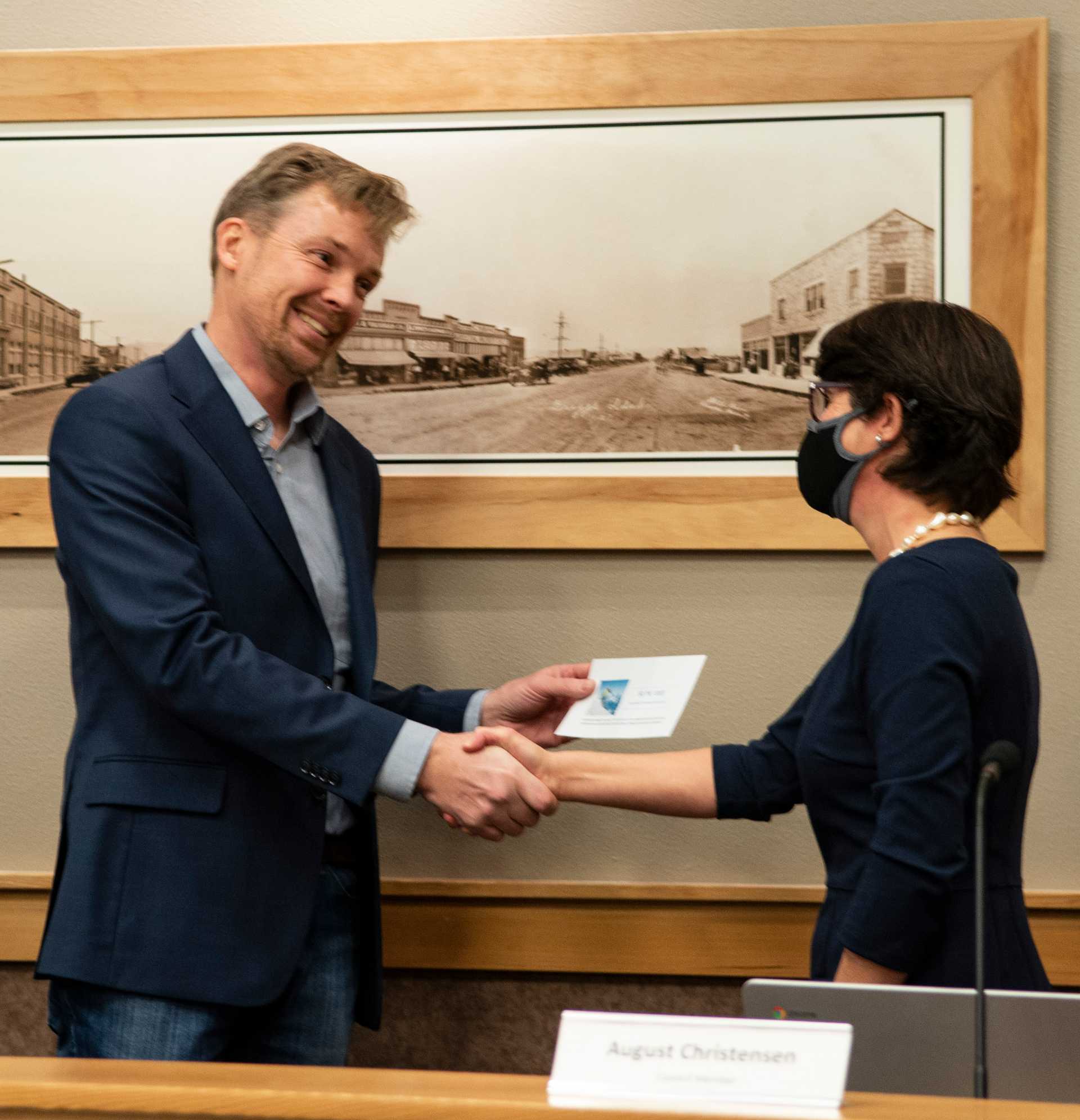 Published: January, 5 2022
Tuesday, January 4, 2022, the Driggs City Council bid farewell to Mayor Hyrum Johnson after serving eight years in office and thanked Miles Knowles for his service on City Council. Mayor Johnson passed along words of wisdom and a few gifts with a sense of humor after having remarked that the peaceful transfer of power is of utmost importance in our democracy. He was honored with a ski pass to Grand Targhee and turned the keys over to newly elected Mayor August Christensen.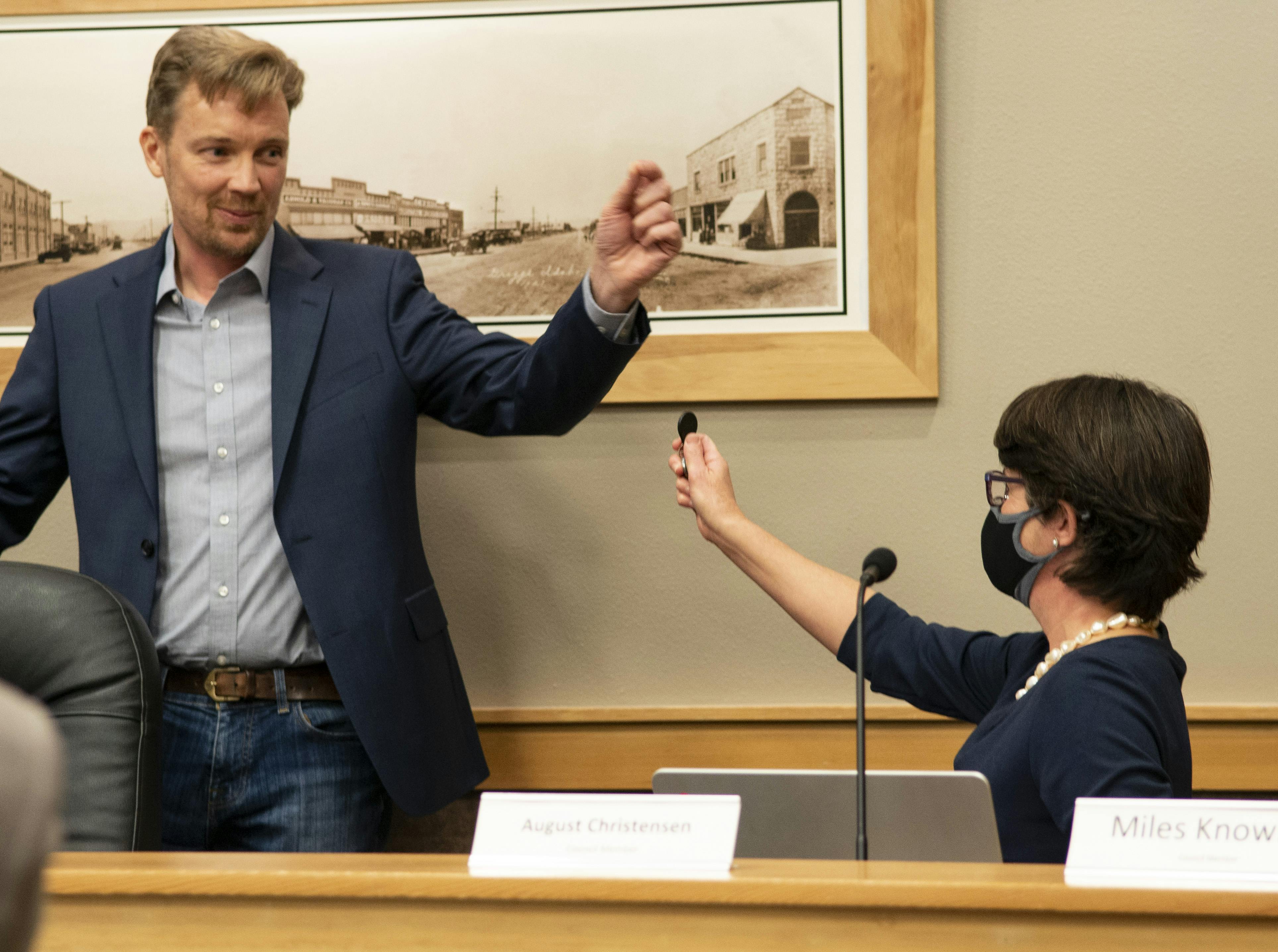 Mayor Christensen's first order of business was to swear in re-elected Tristan Taylor, new Council Member Scott Stuntz, and returning Council Member Erica Earles. Council Member Jen Calder remains in her seat for 2 more years. Mayor Christensen spoke of her goals to lead with openness and encourages active and engaged public participation.