Sewer Survey Goes out to Non-residential Users
Contact Info
City Hall
60 South Main Street
P.O. Box 48
Driggs, Idaho 83422
Hours: Monday-Thursday 8:30 a.m. - 5:00 p.m.
Friday 8:30 a.m. - 1:00 p.m.
Phone: (208) 354-2362
General Email: info@driggsidaho.org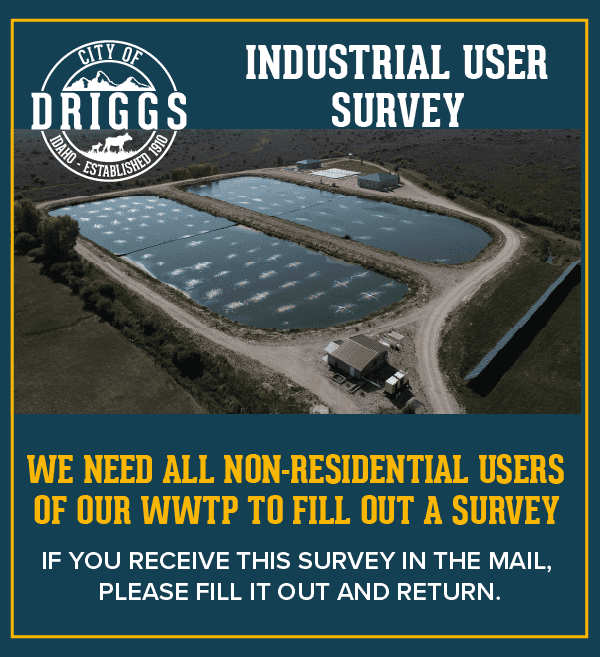 Published: December, 22 2022
The City of Driggs will send a survey this week to all non-residential sewer users in Driggs and Victor to help determine the types of waste being discarded into our system.  This is a critical step toward finding real solutions to our wastewater treatment plant problems.  You can find more information and a link to the digital survey on the Wastewater Treatment Plant Page.