Contact Info
City Hall
60 South Main Street
P.O. Box 48
Driggs, Idaho 83422
Hours: Monday-Thursday 8:30 a.m. - 5:00 p.m.
Friday 8:30 a.m. - 1:00 p.m.
Phone: (208) 354-2362
General Email: info@driggsidaho.org
DR21-10 Design Review
Element Hotel: Main Street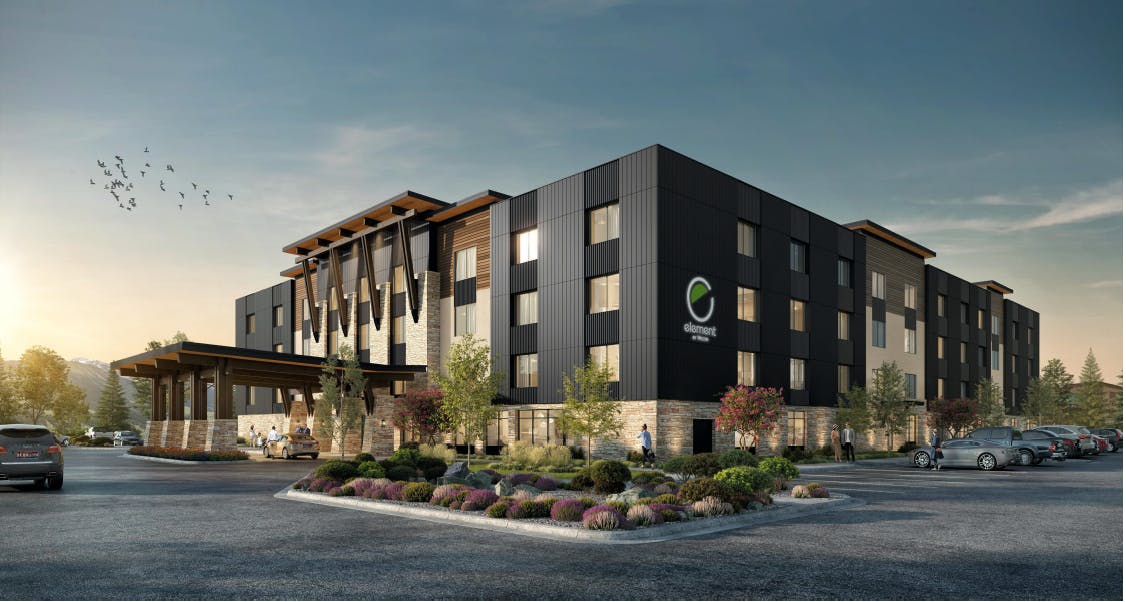 This proposed four story hotel is located at approximately 300 S Main St. It includes 107 rooms, a bar/lounge, and an outdoor pool and patio. From the application: "The design of the hotel will use exterior materials, and design language, that benefit the natural surroundings and will provide an inviting entrance to the City of Driggs." The 2 acre project is intended to integrate with a larger commercial development yet to be planned. Driggs Design Review Advisory Committee reviewed this application on April 4th at 11 am, recommending approval with conditions. Driggs Planning & Zoning Commission will review the application at a public meeting on May 11, 2022 at 6:30 in Driggs City Hall.