Contact Info
City Hall
60 South Main Street
P.O. Box 48
Driggs, Idaho 83422
Hours: Monday-Thursday 8:30 a.m. - 5:00 p.m.
Friday 8:30 a.m. - 1:00 p.m.
Phone: (208) 354-2362
General Email: info@driggsidaho.org
DR22-7 Design Review
Stone Peak Townhomes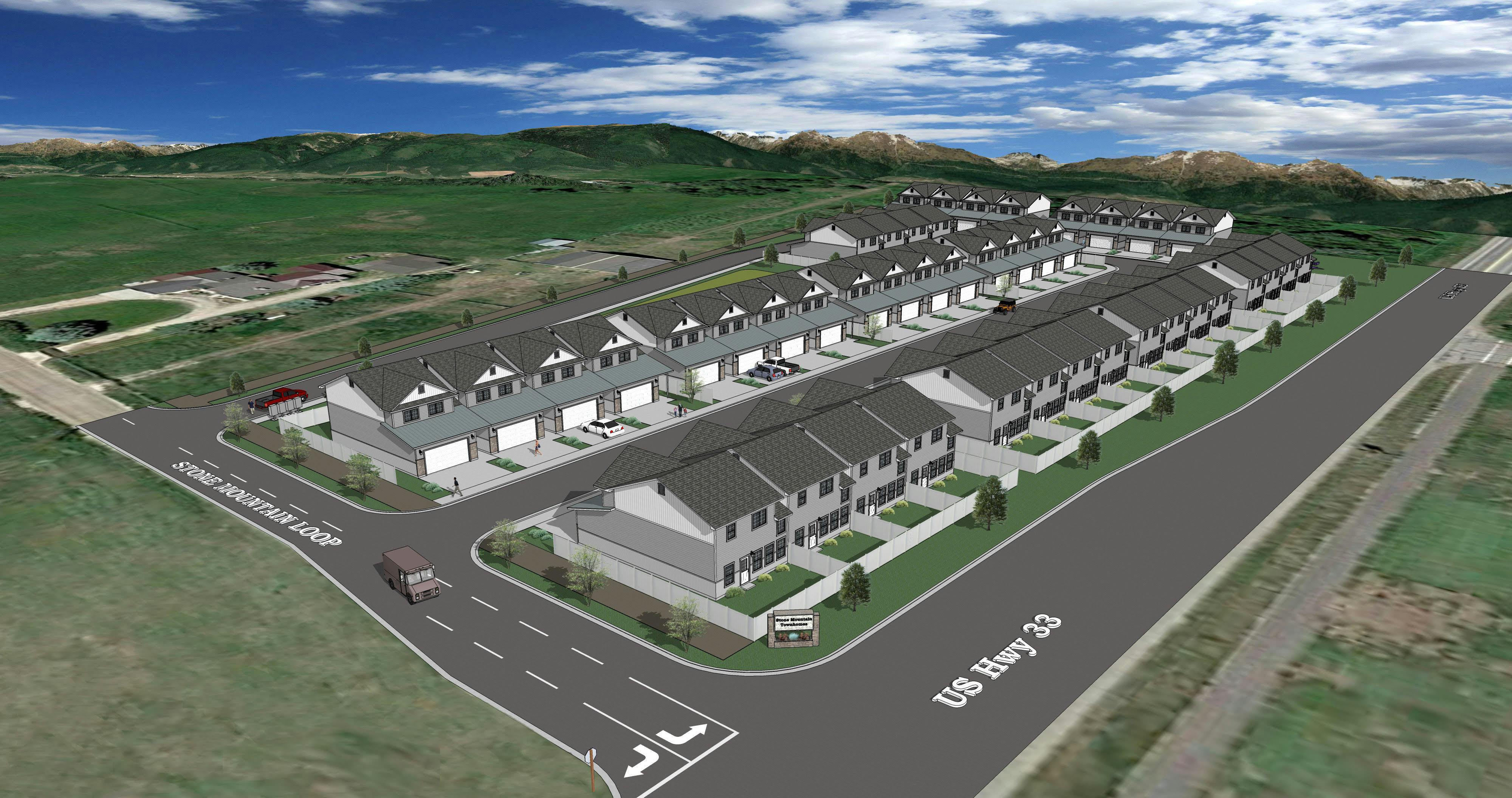 The subject property was annexed in 2020, which included a requirement that all buildings be subject to Appendix A design standards and the Design Review approval process, including residential buildings. A Preliminary Plat application was approved by City Council for this development on October 3rd, 2021, meaning that site development and public improvement plans have already been approved. The purpose of this application is to review the vertical building plans against Driggs Design Review Standards.
A complete Design Review application was received on May 5th, 2022. The proposed development is comprised of 44 townhomes in 11 separate buildings. Each unit is planned to have its own driveway and two car garage. The units are two stories, and each has rear access to a yard. A six foot cedar fence is planned to separate residences from Hwy 33, with breaks for wildlife that were discussed during Preliminary Plat approval, as recommended by the Natural Resources Analysis provided for that application.  
Driggs Design Review Advisory Committee reviewed the application on Monday May 23rd at 11:30 am. DRAC made a recommendation of approval to the Planning & Zoning Commission, who ultimately approved the design with the conditions listed on the staff report and two clarifying conditions identifying the exterior finish materials and fencing materials submitted by the applicant.