Contact Info
City Hall
60 South Main Street
P.O. Box 48
Driggs, Idaho 83422
Hours: Monday-Thursday 8:30 a.m. - 5:00 p.m.
Friday 8:30 a.m. - 1:00 p.m.
Phone: (208) 354-2362
General Email: info@driggsidaho.org
Teton Ave., LLC Zone Change & Subdivision
The applicant has submitted a request for a zone map amendment and subdivision concept plan.
A Neighborhood Meeting was held on Monday March 20 at Driggs City Hall.
Since these applications were initially submitted, the scope of the project has changed. The project area was formerly 25 platted lots around Teton Ave, south of Fremont Ave. The updated proposal focuses on 15 platted lots. See proposed maps below.
The Zone Map Amendment will be considered by the Planning & Zoning Commission during a public hearing on June 14 at 6:30pm. Written public comments are due by 5pm on June 7, in order to be included in the staff report. The public will be able to comment on the project during the public hearing on June 14 in person and via Zoom. The Planning & Zoning Commission will make a recommendation which will be forwarded to City Council, which will also consider the application during a public hearing.
The Subdivision Concept Plan was reviewed administratively. Updated subdivision plans have not been submitted.
Subdivision Application Materials
Zone Map Amendment Application Materials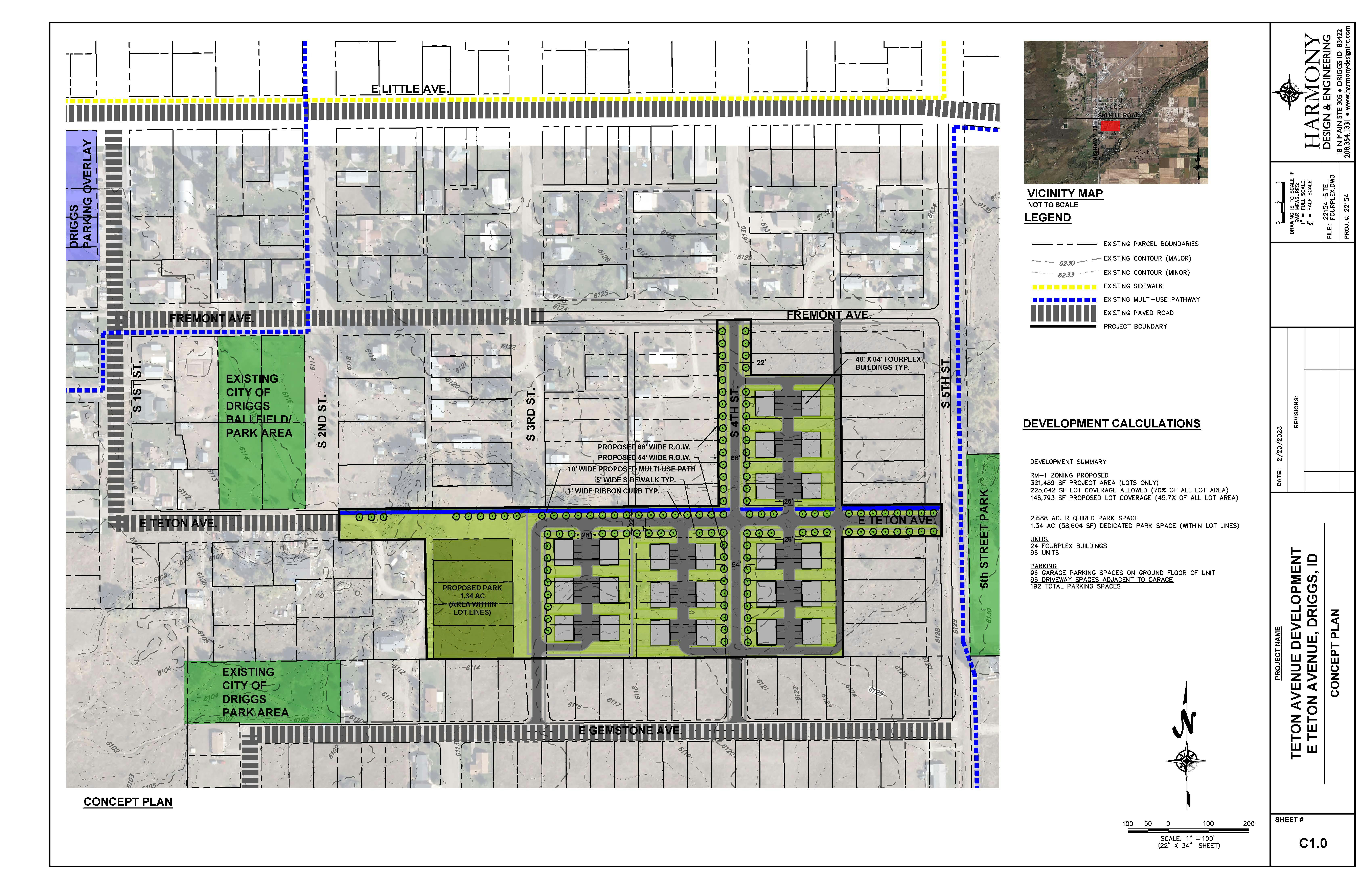 Updated project area: