DRIGGS AIRPORT MAKES CHANGES PRIOR TO JACKSON HOLE AIRPORT'S TEMPORARY CLOSURE
Contact Info
City Hall
60 South Main Street
P.O. Box 48
Driggs, Idaho 83422
Hours: Monday-Thursday 8:30 a.m. - 5:00 p.m.
Friday 8:30 a.m. - 1:00 p.m.
Phone: (208) 354-2362
General Email: info@driggsidaho.org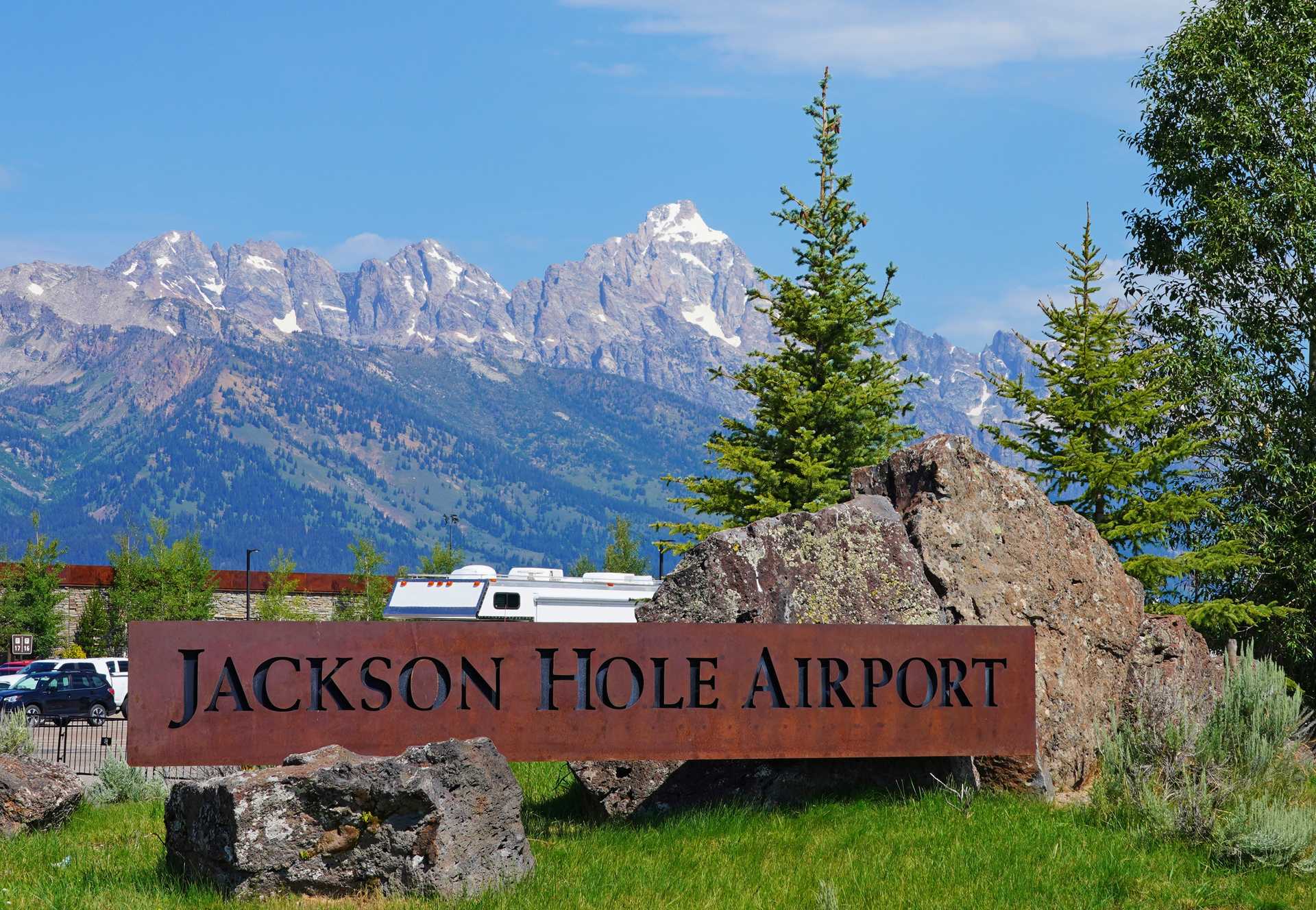 Published: February, 25 2022
Our neighbors at the Jackson Hole Airport (JAC) will be closed from April 11 to June 27, 2022, for runway repairs.  Some private plane traffic will choose to land at the Driggs-Reed Memorial Airport (KDIJ) during that time; however, no commercial traffic (i.e., American, United, Delta, etc.) will be diverted to the Driggs airport.  The airport is not rated to allow commercial planes and has no plans to allow commercial traffic. Instead, these larger planes will use other airports such as Idaho Falls, Salt Lake City, and Boise.   
Some private aircraft will decide to land in Driggs, resulting in increased traffic and noise for the 72 days that JAC is closed.  The FAA controls the runway regulations; thus, all private planes can land at KDIJ if they choose.  The City of Driggs has no control over planes that decide to use the runway. However, the city and airport board are making changes during the closure to benefit Driggs Residents and maintain KDIJ as a sustainable rural airport.
The city has introduced a new system that will charge any non-local plane over 9,000 lbs a fee to land at the Driggs Airport .  These fees have been benchmarked against other similar airports around the country and are designed to cover the impact of the aircraft on the airport infrastructure.
Landing Fees:
Day fee.  Aircraft over 9,000 pounds:  $5.00 per 1000 pounds.  
Night fee.  Aircraft over 9,000 pounds:  $8.00 per 1000 pounds from 10pm to 7am.  
"These new fees, as well as taxes from jet fuel, should significantly increase city revenues from the airport during the Jackson closure," said Mayor August Christensen. 
In FY2021, the airport directly accounted for 8% of the tax revenue received by the City. The Airport Board, Mayor, and City Council will decide how to spend this increased revenue to benefit the airport, the town, and the valley. In addition to tax revenue, the airport provides access and services for Search and Rescue, Air Ambulance, Young Eagles Scholarships, and "Dog is My Co-Pilot," which are organizations that benefit the whole valley.  
"It is an essential resource that we will continue to nurture and manage," added Mayor August Christensen.
In addition to Landing fees, the city has expanded its communications with pilots and the community with a new airport website . The site includes suggestions and flight pattern animations for aircraft, among other features designed to minimize noise and disruptions across the valley.  A noise management advisory will be mailed to all current Jackson private pilots prior to JAC's runway closure.
"We want to help our Jackson neighbors during their closure, but we also want to make sure we do the best we can to communicate the concerns of the valley residents to the new pilots who pass through our little piece of paradise," said Don Moseley, Airport Board Chairman.
In addition to the pilot information, residents can now easily find the online form provided to report any low-flying aircraft to the airport administrator, plus a link to send information to the FAA directly.
For more information, please visit the Driggs-Reed Memorial Airport website or the Jackson Hole Airport's full runway project details .