City Council Meeting Still on Schedule for Tonight
Contact Info
City Hall
60 South Main Street
P.O. Box 48
Driggs, Idaho 83422
Hours: Monday-Thursday 8:30 a.m. - 5:00 p.m.
Friday 8:30 a.m. - 1:00 p.m.
Phone: (208) 354-2362
General Email: info@driggsidaho.org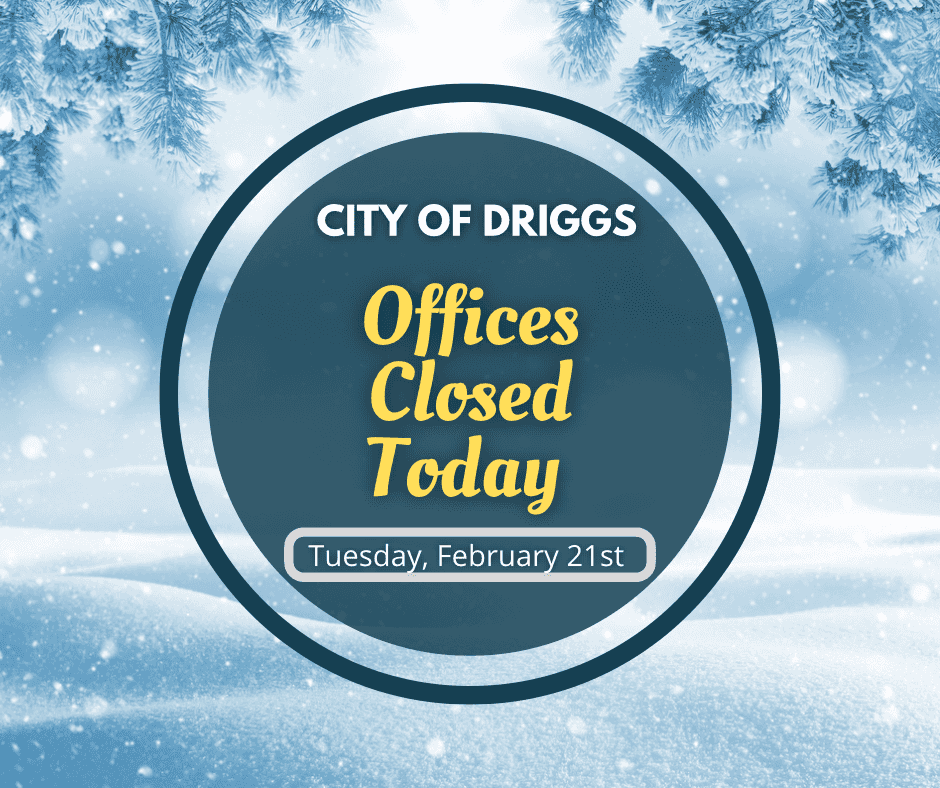 Published: February, 21 2023
Due to weather and dangerous road conditions, city offices will be closed today, Tuesday, February 21st. Tonight's City Council Meeting will still occur at 6pm tonight. The City Council Agenda and Zoom Link are available on the CITY COUNCIL MEETING PAGE.
Please use caution and avoid unnecessary travel today. The Plow drivers are seeing rapid backfilling of roads due to drifting snow. Hwy22 and Hwy32 are currently closed. Check Idaho511 for all current road conditions. Stay safe Driggs!