Contact Info
City Hall
60 South Main Street
P.O. Box 48
Driggs, Idaho 83422
Hours: Monday-Thursday 8:30 a.m. - 5:00 p.m.
Friday 8:30 a.m. - 1:00 p.m.
Phone: (208) 354-2362
General Email: info@driggsidaho.org
Loading...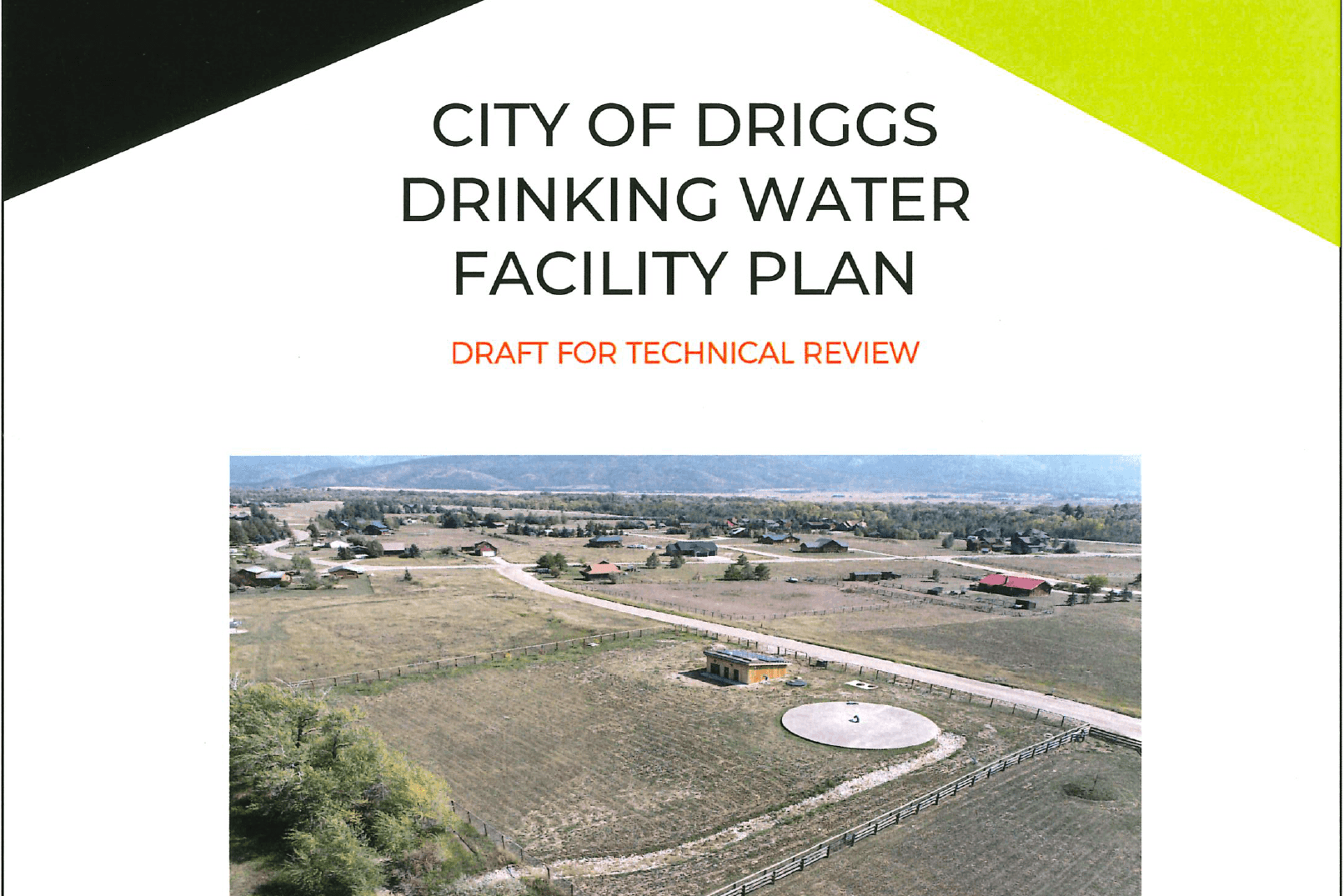 Draft Drinking Water Facility Plan Open House & Public Comment Period
The Drinking Water Facility Planning Study Draft is available, and the City is seeking public comments until December 16, 2022.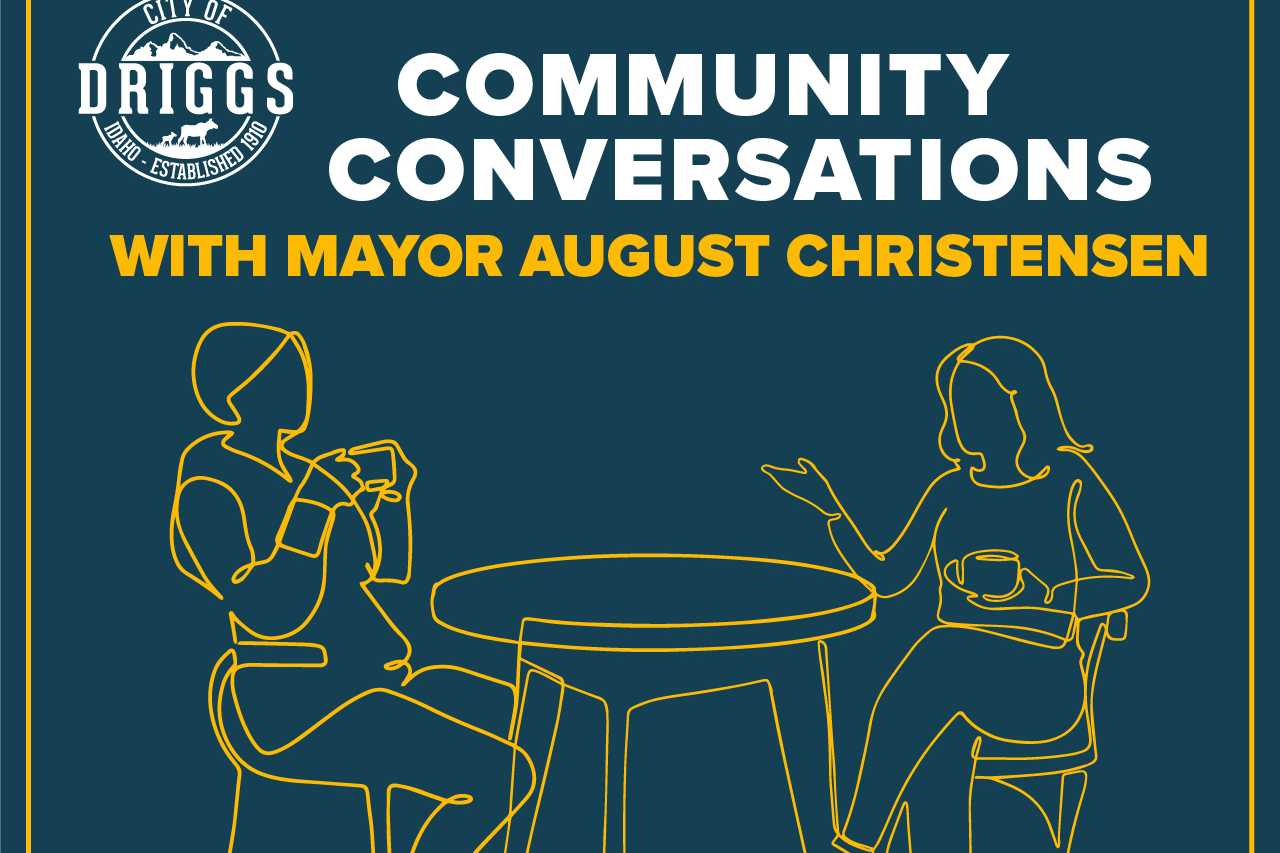 Community Conversations with the Mayor
Join Mayor August Christensen on June 16th at 10 am for the first Community Conversations event!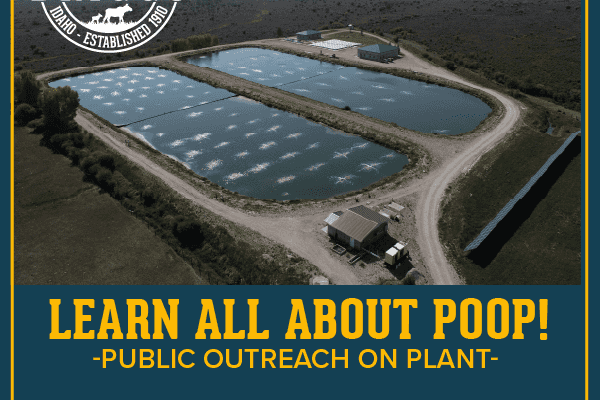 Wastewater Treatment Plant Tour Scheduled for the Community Conversations with Mayor August Christensen.
Have questions about the city's Wastewater Treatment Plant? We have answers. The city is promoting Public Outreach on Plant (POOP), an information campaign on our city's Wastewater Treatment Plant and Facility Plan update.