Public Meeting Notice: Dec 6th City Council Meeting
Contact Info
City Hall
60 South Main Street
P.O. Box 48
Driggs, Idaho 83422
Hours: Monday-Thursday 8:30 a.m. - 5:00 p.m.
Friday 8:30 a.m. - 1:00 p.m.
Phone: (208) 354-2362
General Email: info@driggsidaho.org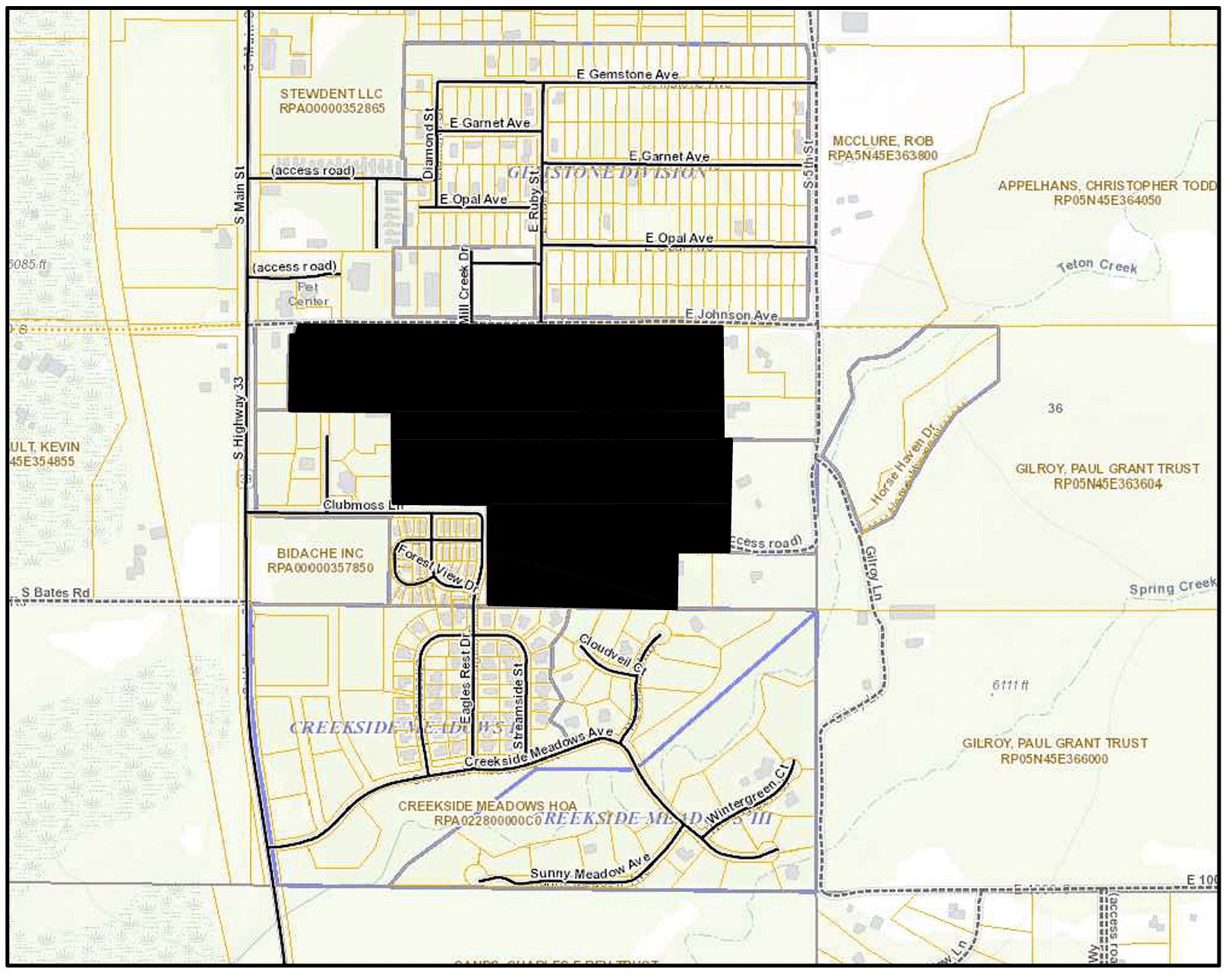 Published: November, 22 2022
The City Council will hold a public meeting at their regularly scheduled meeting on December 6, 2022, to consider an application for final plat subdivision, creating a one-acre parcel from a larger 46 acre parcel located south of E Johnson Ave. As this is not a public hearing, public comment will not be accepted. A link to the staff report will be made available on the City Council Meetings Page the Friday prior to the meeting. The Preliminary Plat was approved by City Council on June 20,2022. All project information can be found at SUB22-5: Christensen Meadows: Final Plat Subdivision project page.